Kitesurf Lessons in the Landes
Lessons on demand, flexible courses...
Come and take some kitesurf lessons in our great Landes area
You will certainly find a course regarding your expectations, to learn and improve your skills, totally safely!
You can choose between group lessons, private lessons, for a course or a single session
KiteLand choosed to limit the group lessons to 3/4 students for the best quality of teaching
You will have a custom teaching thanks to the radio link, which will allow your teacher to give you corrections in real time
Different group lessons courses are possible:
Discover how to pilot your kite
This lesson is given on the beach, and will allow you to discover how to manage your kite.
You will learn kitesurfing basics, how to pilot your kite, and discover the safety systems.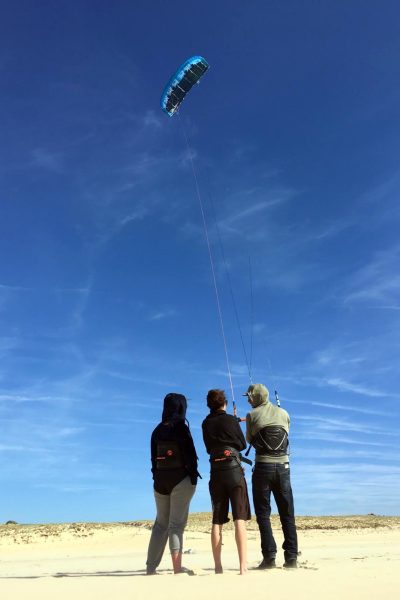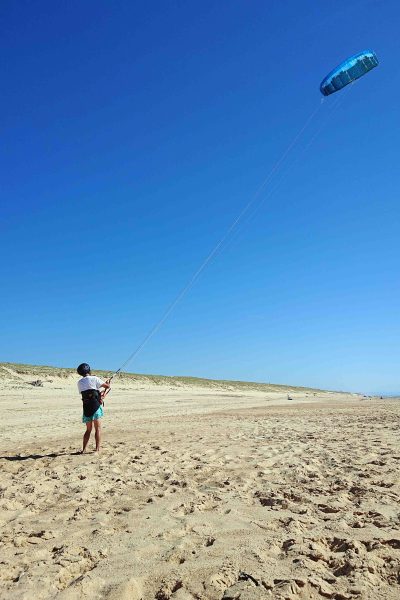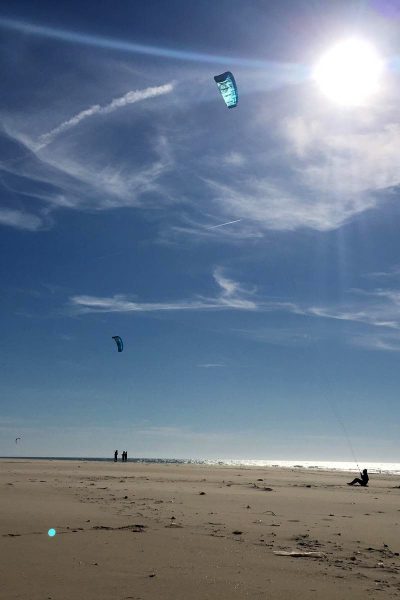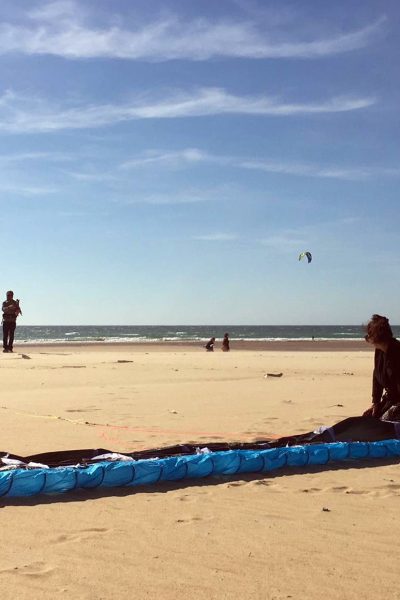 Get your first riding sensations
This course will give you the knowledge necessary to master the kite power.
You will practice the bodydrag, before trying the first attemps to ride on your board.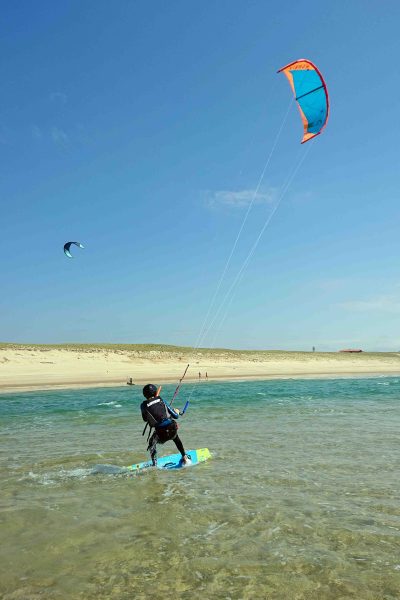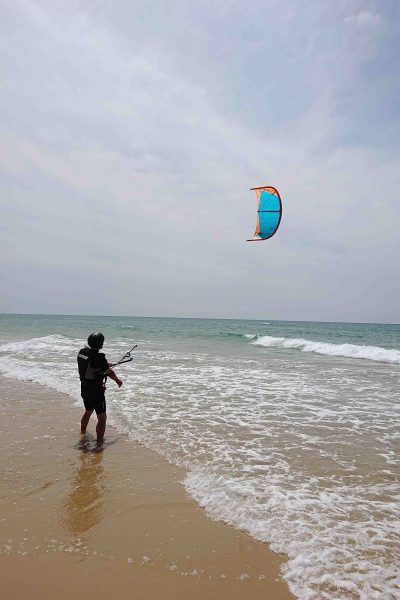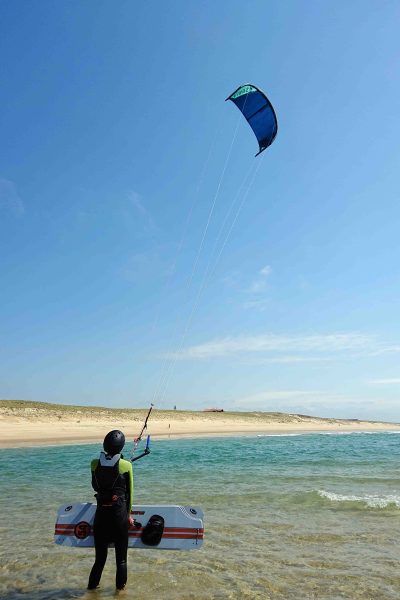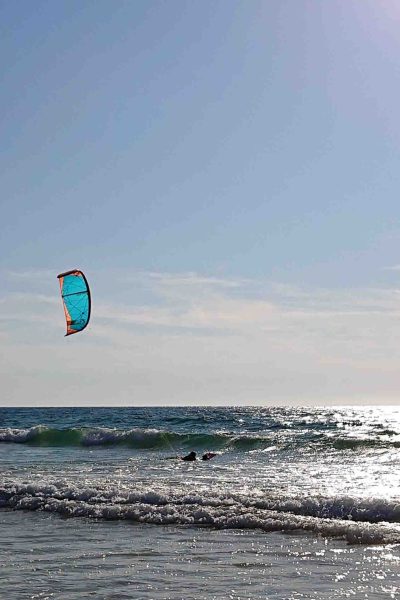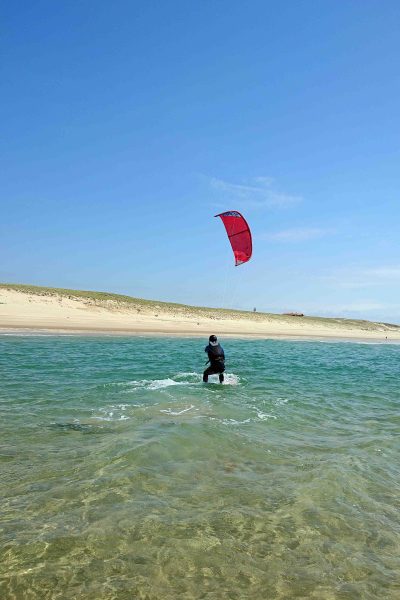 Start of your independent kitesurfer career
The complete training course on with the goal to be able to ride on your own.
You will learn all the elements usefull to be an independant kitesurfer.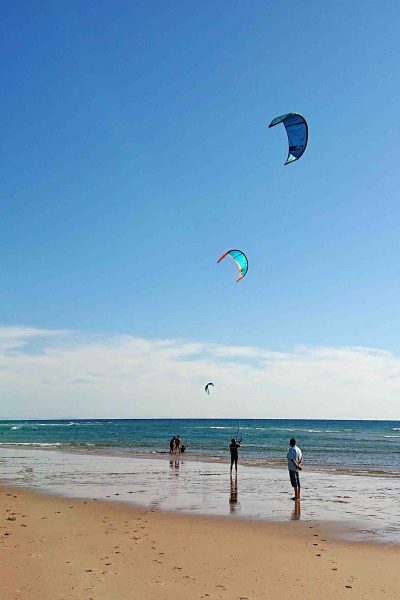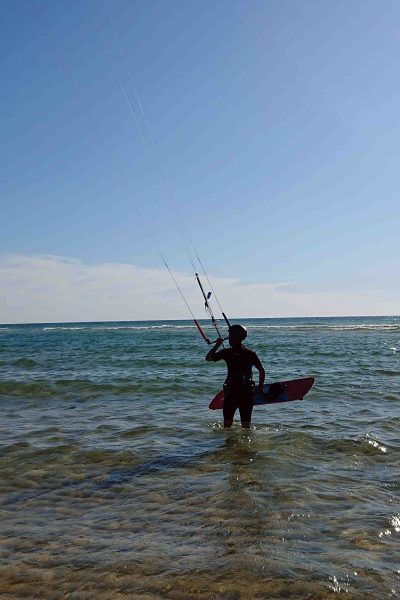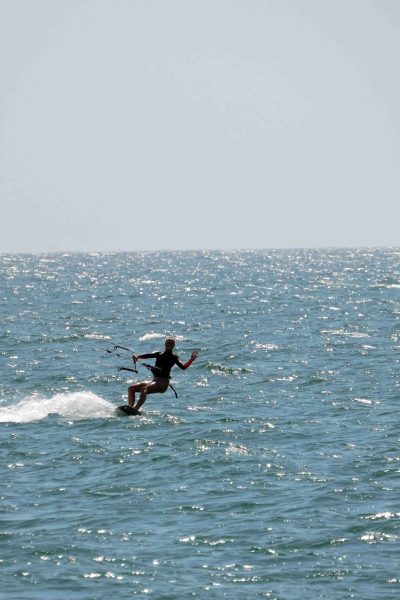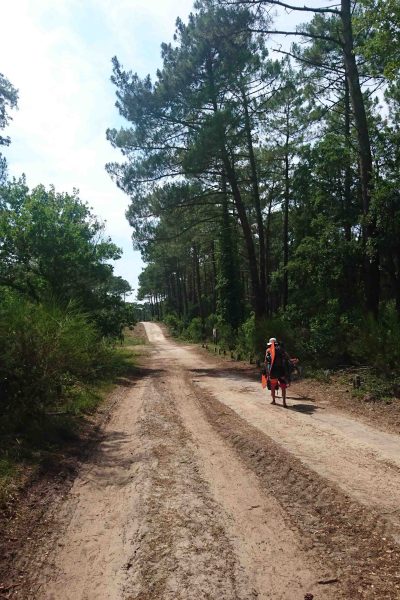 A fully customized way to improve your skills quicker  regarding your expectations and personnal objectives
Private lesson is mandatory for the Foil, but can also be choosen for Kitesurfing or Strapless Surf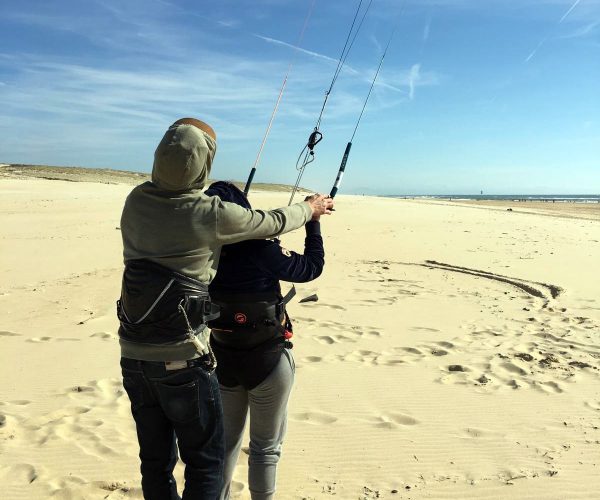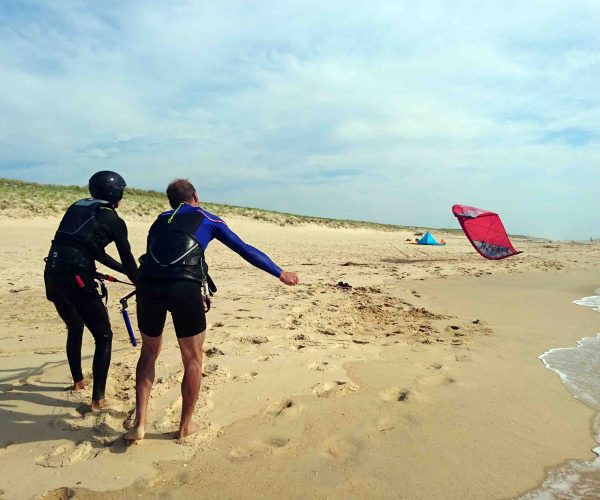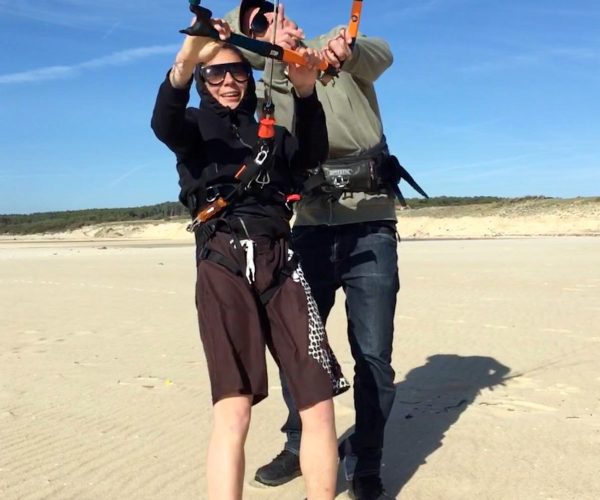 Ride on your own under the supervision of your teacher
If you are alreday an independant kitesurfer or just finished a full course but do not want to have more lessons, you can either go for the Monitored Ride
MANDATORY PRE-REQUISITE = being able to ride upwind in any type of conditions
The perfect option after a 5 days course, depending of your skills, to go out with school gears under the supervision of your teacher
– Monitored ride with gear rental = 80 euros
– Monitored ride with your own gears = 40 euros
The practice of kitesurfing requires subscrbing a specially dedicated liability insurance. More info on the insurance page of our website
You can subscribe to this Liability Insurance directly from our partner AFkite by clicking here or on the logo at the bottom of the page and provide the school number: 40660 (normally pre-filled in the form).
Kitesurfing is accessible to everyone. To be able to take a lesson with KiteLand, you'll just need:
To know how to swim
Good mood
For children, we ask:
a minimum age of 12 years old and a minimum weight of 35kg
parental permission (to be downloaded by clicking here, to fill in and send us back with your deposit or send the scan by email)